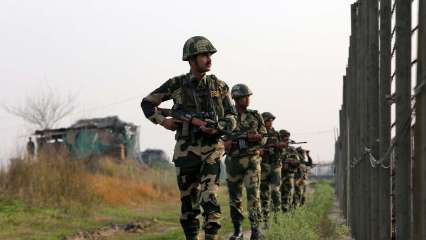 The Border Security Force (BSF) shot down a Pakistani intruder on Wednesday who was trying to cross along the India-Pakistan border in Attari.
A BSP personnel had discovered a Pakistani intruder who was trying to cross the border through railway track near Attari.
The intruder was seen moving towards the gate number 103 near the zero line fence at Attari. He was issued a warning by the BSF to which he did not adhere to.
When the intruder did not pay heed to BSF's warning, the personnel opened…
READ MORE FROM ORIGINAL SOURCE